Creative tips to renovation of Your Condo on a Budget
Why should you renovate?
If you plan to sell or lease your condo in Thailand, it is often a good idea to do some renovations. Upgrading fixtures, painting walls, and replacing tiles can add appeal to potential buyers. However, you don't need to spend a lot of money to increase the value of your property.
Aspire Property can help you get a better return on investment with these secret tips to renovations so that you can improve your property without breaking your budget.
What is your budget?
You should figure out how much you can spend before you start planning any renovations. If you are just planning on new furnishings and decorations, that is one thing, but if you need to hire contractors or designers, there may be additional expenses involved, such as permits, materials, labor, etc. It may help to get estimates from different companies and compare costs. If it turns out a certain renovation is more than you planned, you may have to readjust your plans or your budget accordingly. You may have to go simpler. Or you may have to consider buying second-hand. You may also want to have a spending cushion for unexpected costs.
Visualize your style
You can use your interior's style to attract a certain type of buyer. Simple Scandinavian, modern British, or opulent Asian — once you decide what mood and style you want, this can help you with specific decisions about furniture, lighting, façades, and so on. To maintain your budget, you may want to focus on specific areas, such as:
Flooring
Kitchen
Bathroom
Creating workspaces
Repainting walls
Replacing or repairing furniture
Accessorizing decor (house plants, artwork, pillows, carpets, etc.)
Depending on your budget and the size of your project, Aspire can recommend a renovation company to handle the entire project for your convenience.
12 Tips and tricks for renovations
1. Exterior façade
Make an immediate impression with a modern update to your exterior, such as with
A perforated façade
A wooden or aluminium trellis to soften natural lighting.
A curtain wall to give home offices a more professional look.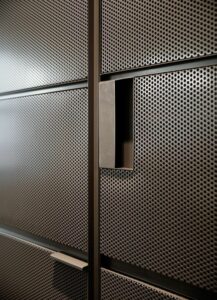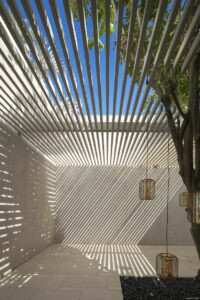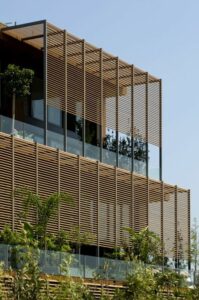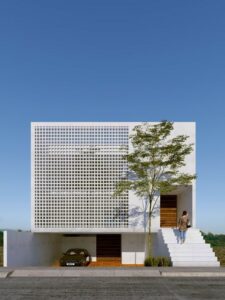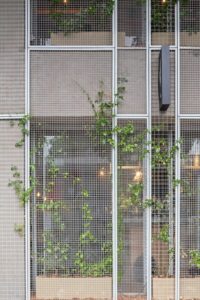 2. Change eyelines
You may not be able to move fixtures, such as in the kitchen or bathroom, but you can shift focus in a room to make it more appealing. For example, change bathroom fixtures to subdued colors or design then select a bright vanity to draw attention to it. Or install white cabinets but place decorative tiles around the stove.
3. Repainting is good
A fresh coat of paint is always a good idea. It makes every room look new. And if you choose a lighter shade, it will also make the room look bigger. This is a quick, affordable way to increase your condo's appeal. Also, remember to add decorative touches by painting baseboards and trimmings another, brighter color.
4. Replace cabinet handles
Improve the overall look of your kitchen and bathroom just by replacing the cabinet handles. Since most home improvement stores have standard kits, you could do this yourself. Perhaps go for a modern look with brushed stainless steel and you might not need to replace the cabinets.
5. Upgrade kitchen appliances
A ceramic electric stove increases the value of your condo as it shows that you have modernized it. This also goes for adding a microwave/oven, and even a dishwasher.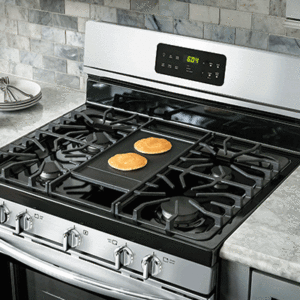 Good bye to this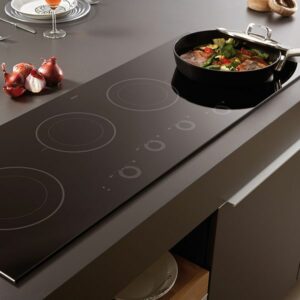 Go for this
6. Upgrade bathrooms
A decorative or custom mirror can create a more spacious feel in the bathroom while giving it a unique character. You may want to replace fixtures such as faucets and hoses with more modern ones. And if you have a glass shower door that needs replacing, you may want to opt for a more affordable plastic curtain. You may also want to change the sink or toilet, but that depends on your budget.
7. Check flooring
For laminate flooring, you should be able to fix the trouble spots, such as scratched or swollen areas.
8. Create a workspace
Nowadays, more people work from home at least part of the time. So, making your condo WFH friendly by creating a home office or working corner, with a comfortable desk, ample lighting, and wifi access, would add great value.
9. Multifunctional furniture impresses
Saving space is always appealing to buyers. Multifunctional furniture like sofa beds or beds with drawers underneath will be appreciated, especially in small spaces.
10. Get new window treatments
As with a fresh coat of paint, a change to the windows can create dramatic effects for minimal cost. White shutters or simple rolling blinds can complement your furnishings while adding light and airiness..
11. Adjust the lighting
Change the atmosphere with lighting. New fixtures or dimmers can add a rich stylishness at the touch of a finger.
12. Consider smart technology
In this 5G world, people may want connected homes they can control from their mobile devices or a touchpad. This could be anything from lighting and air-conditioning to doors and washing machines.
Aspire can help with your renovation inspiration
Aspire Thailand Property is a full-service real estate agency. We can help you with your renovations so that your condo is the most appealing to potential buyers for that ideal sale. Contact us today to find out more about our services.
Credit: photos from Pinterest